<![if !vml]>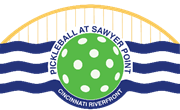 <![endif]>
To pay for a Pickleball at Sawyer Point membership which is $50.00, you can pay using Zelle, Venmo or Paypal.  To join using PayPal use the PickleballBraclets link below. If you use Zelle or Venmo, we will not be charged a Paypal processing fee for your membership.  Please see the QR codes or links below.
PickleballBrackets (https://pickleballbrackets.com/clbd.aspx?cid=821e204c-900b-4835-91c2-42a7939274a5)
Venmo - https://account.venmo.com/u/Robert-Ryan-207
Zelle- https://enroll.zellepay.com/register or use your Zelle App directly
Note Both Zelle or Venmo use 513-207-3964 or treasurer.PBSP@gmail.com.
Thank You, Rob Ryan, Treasurer
<![if !vml]>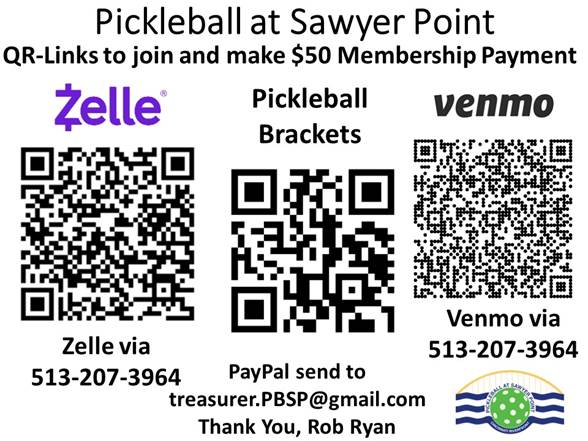 <![endif]>